Club 500 Ghost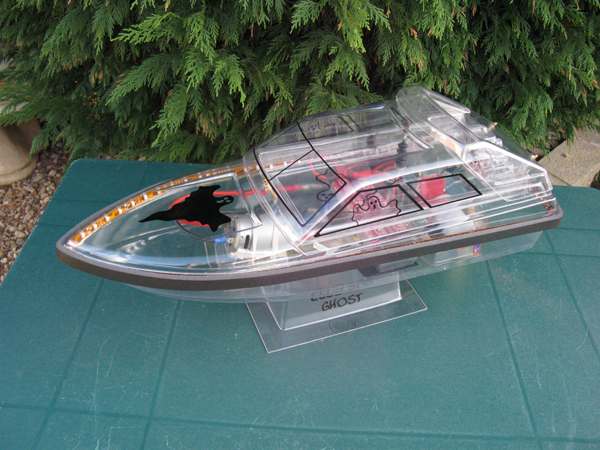 Without moving away from the successful basic design,.we have now produced this new edition in clear PetG plastic which we call the "Club 500 Ghost" particularly made for those who want to try something different and would like the challenge to build one and experiment with all the possibilities it offers to say light up from the inside with LEDs if you wish and use on Venetian evenings, or for the very adventurous and skilful even night racing. It does of course test your building abilities as all can be seen! However with time, care and a little patience I think you will agree a very rewarding type of model not available elsewhere.
Although PetG has been chosen for its clarity, ease of vac forming and impact resistance it does cost a little more to produce. Also included though is a special set of Ghost decals. The rest of the components supplied are as for the standard model i.e.; propeller, prop shaft & tube, rudder,/tiller, 550 motor and coupling assembly. The lighting that can be seen on our model in the photograph is of course not included but gives a good idea of what's possible.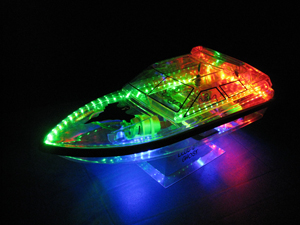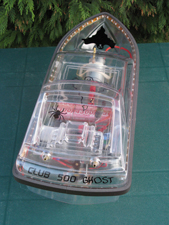 If you require further information contact Malcolm on 01902 746905 or 07884071122.